Card Plastic

We are engaged in manufacturing and supply of wide range of plastic cards ,EMV cards for banks, ID cards with magstripe, Loyalty cards, health and privileged cards, smartcards, contact les cards.


READ MORE
Banking solution

Business intelligence
Skill set overview offshore Datacenter management
Risk Management
Database Management Payment Solution



READ MORE
power Solution

Power protection solutions for Datacenters and other critical area I with our dedicated team helps our client succeed by developing designing and delivering customized power availability solutions with APC.
READ MORE
Security Systems

An emerging industry leader in low voltage systems development and IT services that helps maximize the value of the technology investment, we have achieved exponential growth in terms of our service recognition and have...
READ MORE
I would like to take this opportunity to say that the quality of service offered by Internettersince our first contact over a year ago has been highly impressive. Every aspect of your service has been beyond reproach and every member of staff has been courteous, polite and reliable.

Rabia Bin Mohammed Bin Al Ajjaj Al Kubaisi
Chairman & CEO, AALCO Group
Why Choos US
We offer ultimate solutions for your businesses ensuring that legal procedures has taken place. Fast, expert, accurate, trusted, professional, strong local networks and having great contacts and long years of experienced. Having strong knowledge about IT infrastructure, IT solutions, Bussiness connectivity solutions etc.
welcome to abukalifa technologies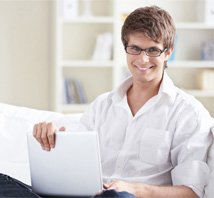 We are pleased to introduce ourselves as M/S Abukalifa Technologies (ABK), with head office in Qatar.ABK Technologies has positioned itself as leading company in Qata, with more than 20 years presence in Qatar and gulf market, with more than 200 plus staff base. We are serving more than 120 clients. ABK Technologies covers a wide range of services introducing IT infrastructure, IT solutions, Bussiness connectivity solutions, power solutions UPS (APC), Standby power systems, surveillance security system, Card Plastics (EMV cards ,contact less cards, privileged cards) HVAC and office automations.